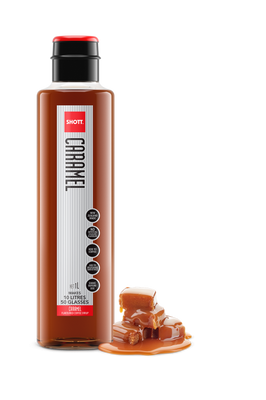 Caramel Syrup 1ltr
Shott
$22.50
Caramel has a classically sweet & buttery taste, that can turn any drink into something a little bit special.
GET CREATIVE
A Caramel Latte impresses the new businesses clients, Caramel Muffins that Mum wants the recipe of and the Caramel Cheesecake Martini goes down well with the girls on a night out.
SHOTT Caramel; Dairy and Gluten Free has endless possibilities and all start with a dash of SHOTT concentrate and your imagination.
SKU: 9420055019740