The finest foods on earth—all in Cambridge, New Zealand
The world is full of sensational foods—but you don't have to be a world-traveller to experience them. They're all found right here in the heart of the Waikato. Our shelves are brimming with mouthwatering foods carefully selected from over 30 countries, making this a cornucopia of the world's finest flavours. If you love food, you'll love Dante's.
Opening Hours
Mon-Fri 9am - 5pm
Thurs 9am - 5pm
Sat 9:30am - 3pm
Sun 10am - 2pm

61 - 63 Duke Street
Cambridge
07 827 3354
About Dante's
Take hundreds of delightful foods, add dozens of countries, a dash of local flavour, mix with oodles of passion and—voila!—you've got Dante's.

We stock the best foods from virtually every far-flung corner of the planet, with a range diverse enough to satisfy every appetite. Want Belgian chocolates? Perhaps Indian spices? French brie? Italian parmigiano-reggiano? South African biltong? Dutch liquorice? Swedish ginger biscuits? Or how about loose-leaf teas? Gluten-free flours? Premium muesli? Artisan chutneys and vinaigrettes? You name it, we've got it.

August 27, 2016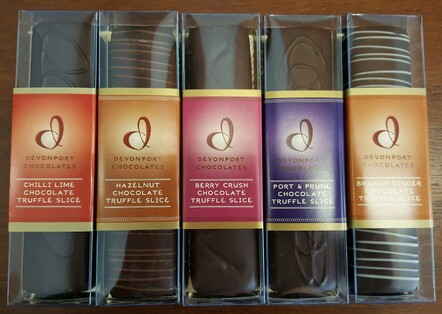 A question I never know exactly how to answer, what does one buy as a gift for a man? Please remember the following ideas are coming from me as a woman! I think that men are starting to enjoy their cooking more and more and many of my customers interested in all the different sauces and condiments ...
read more

>
TEMPT YOUR TASTE BUDS BY EXPLORING OUR RANGE OF PRODUCTS